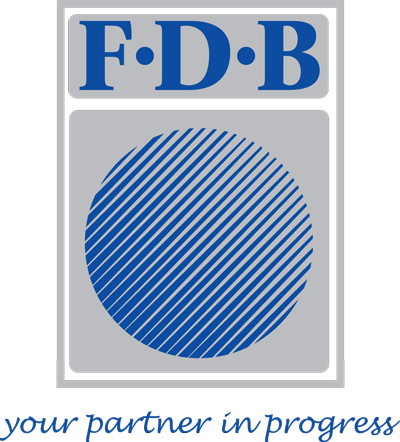 NEWS RELEASE 
Million Dollar Loans Approved to Ginger Farmers
One million worth of loans have been approved to ginger farmers so far by the Fiji Development Bank (FDB), staying committed to its mandated agriculture sector.
Chief Executive Officer, Saud Minam, said that the Bank despite being occupied with the COVID19 Recovery Credit Guarantee Scheme since August has remained committed to the agriculture sector by the timely approval of loans to ginger farmers helping meet the planting season needs.
"This, timely financing, supported development costs for clearing of land, increasing the capacity of existing farmers, meeting labour and transportation costs, and purchase of seedlings for new farmers," said Minam.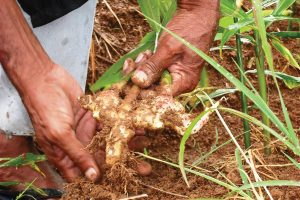 "Farmers have been assisted since early this year, majority of who plant baby ginger, a priority export commodity for Fiji due to lucrative markets," he said.
"The Bank works in partnership with the Ministry of Agriculture and other foreign-funded organizations to provide technical knowledge and to secure markets for our farmers," said Minam.
"In fact, just this month FDB has signed an MOU with the Ministry of Agriculture to provide financial stimulus in the form of equity to 30 commercial farmers and agro-processors in improving farm mechanization, agricultural infrastructure, and agro-processing infrastructure support and equipment," he said.
"We understand the existing challenges of farmers and provide support by connecting them to the market or to technical assistance," he said.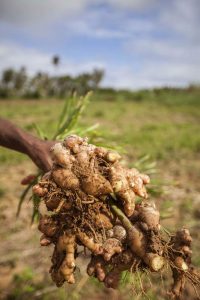 He said with the farmers assisted, communities have been engaged so apart from being a source of income for families, it is also an avenue for women and youth empowerment with fixed returns from ginger processors.
"These ginger farmers were assisted under FDB agriculture loan facilities as well as under the COVID19 Recovery Credit Guarantee Scheme," said Minam.
"We have approved $57 million in loans under the COVID19 recovery scheme so far which has benefitted thousands of businesses," he said.
"I am happy to note that the SMEs have had their loans approved after meeting the credit assessment merits of the Bank. This reflects on our efforts to continue to support the growth engine of the economy," he said.
"We have received more than 14,000 applications which we are still processing," said Minam.
"The above would not have been possible without the commitment of Team FDB and our customers who have embraced digital means," he said.
-ENDS-