PUBLIC NOTICE – Tropical Cyclone Keni
April 9, 2018

News Release Rehabilitation Assistance Now Includes TC Keni Affected Customers
April 24, 2018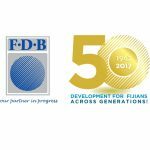 Public Notice
All Fiji Development Bank branches across the country are open for business today, except for Nadi and Rakiraki branches where officers have been deployed to the field to compile cyclone damage assessment reports for customers.
Tropical Cyclone rehabilitation assistance announcements will follow soon.
Please direct all queries for these two branches to Customer Care by calling 9103470 or 3314866 or message us through the Bank's official Facebook Page. Email us at info@fdb.com.fj.
Contact a Branch near you – Click Here.