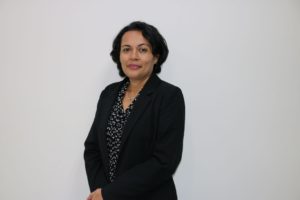 The Fiji Development Bank (FDB) is pleased to announce the appointment of Ms. Titilia Kamil as the General Manager Relationship & Sales.
Kamil assumes her new role on Monday, 19 September 2022.
FDB Chief Executive Officer, Mr. Saud Minam said the appointment has been made following a rigorous recruitment and selection process with the assistance of KPMG.
Mr. Minam also highlighted that Kamil is the first female appointed to the General Manager Relationship & Sales position in the 55 years of the Bank's existence.
"After joining the Bank in 1993 as an Agriculture Loans Officer, she has steadily worked her way up the ladder. Holding a Managerial role since 2016, she has demonstrated her capabilities and potential through the years," said Mr. Minam.
"One of her most significant achievements was in leading the team that managed the COVID-19 Recovery Credit Guarantee Scheme. Processing almost 14,500 applications and disbursing close to $60M is no mean feat and thanks in large part to her leadership."
The CEO stated that Kamil's extensive experience and past performances put her in good stead to take the Relationship & Sales Division to new heights.
Mr. Minam also acknowledged the contributions of the outgoing General Manager Relationship & Sales, Mr. Shaukat Ali, who opted for early retirement.
"Mr. Ali has been with the Bank for almost 35 years, the longest serving employee of FDB, and we are immensely grateful for all the contributions he has made during his tenure with the Bank. We wish him success in his future endeavors."