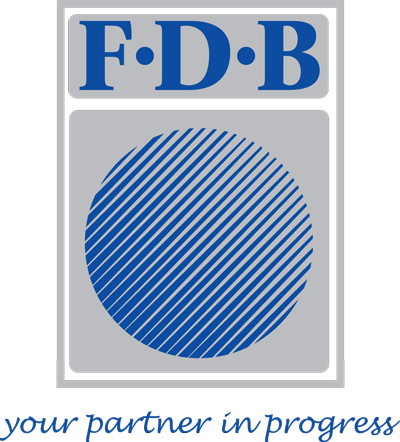 KEYNOTE ADDRESS BY FIJI DEVELOPMENT BANK
(Acting) CHIEF EXECUTIVE OFFICE, MR. SAIYAD HUSSAIN
LAUNCH OF USP'S 2021 ENTREPRENEURIAL FAIR
The Acting Vice Chancellor, Dr Giulio Paunga
The Acting Deputy Vice Chancellor Education, Professor Jito Vanualailai
Deans of the three Faculties,
Heads of Schools,
Representatives from Senior Management,
Government representatives,
Invited guests,
Students, sponsors, workshop participants,
Ladies and gentlemen,
Bula Vinaka and a good afternoon to you all. 
Also, we wish all our female entrepreneurs and colleagues, a Happy  Women's Day.
Thank you to the University for once again inviting the Fiji Development Bank (FDB) to this platform that serves to push forward our common agenda of promoting and supporting entrepreneurship which contribute to economic development.
This entrepreneurial fair is, indeed, an important platform to raise awareness on the relationship between entrepreneurship and sustainable development.
Studies found that entrepreneurship education and awareness influences individuals' intentions to start a business and become employers. It is found that the probability of becoming an entrepreneur is higher among those who have participated in an entrepreneurship course or a fair like this.
With the theme of this Fair, "Change your World: Become an Entrepreneur", I will try my best to give you my perspective on the role of entrepreneurship in changing the world, and making it a better place.
Ladies and gentlemen,
Sustainable Development
The development of entrepreneurship has important benefits, both economically and socially. However, as we know, the three pillars of Sustainable Development are economic, social and environmental as well.
The role of entrepreneurship – as highlighted in a Resolution adopted by the UN General Assembly in 2016 –is increasingly recognized as a solution to various economic, social and environmental challenges.
Economic
From an economic perspective, ladies and gentlemen, entrepreneurs like you drive economic growth by job creation, providing decent work and promoting innovative industries such as sustainable agriculture.
Promoting entrepreneurship through such fairs, not only encourage entrepreneurial initiative and attitude but when accompanied by the relevant skills, these contribute towards fostering innovation, and growth of competitiveness in the market.
When properly delivered, such fairs do contribute to shaping the direction of economic and social progress of a country thus the quality of life of the people.
So, yes you are at the right place today if you want to become an entrepreneur to change the world!
Social
From a social perspective, entrepreneurship can have a positive contribution to promoting social cohesion, reducing inequalities and expanding opportunities for all, including women, young people, persons with disabilities and the most vulnerable people.
With more jobs created by entrepreneurs like you, more people will be employed, then their and their families' quality of life will improve, addressing multiple concerns such as poverty, malnutrition, access to better housing, education for boys and girls, better access to basic needs such as clean water and sanitation. All in all, reducing inequalities in communities.
Yes, entrepreneurship has a direct impact on a number of the Sustainable Development Goals, which promotes inclusive and sustainable economic growth.
Environmental
Finally, and importantly so, from an environmental perspective, ladies and gentlemen, entrepreneurship can help to address environmental challenges.
From introduction of new technologies fueled by clean energy to promoting environmentally sustainable practices and consumption patterns, entrepreneurship holds opportunities to broaden our horizon in the fight against climate change.
In fact, the pandemic presents an opportunity for all to look beyond and divert resources in transitioning towards a resilient economy.
Yes, you hold the chance to reposition and redesign your businesses towards resilience and therefore, sustainability. Businesses, especially the Small and Medium Enterprises (SMEs) will play a key role in such a transition.
Ladies and gentlemen, the Fiji Development Bank, just like USP, recognizes the critical role that SMEs play in ensuring our economy is sustainable and the roles that we play in supporting the growth of SMEs.
Please allow me to mention some of FDB's support schemes for SMEs. Apart from providing financing for projects that are considered risky in nature.
FDB's Support for SMEs:
Entrepreneurial Education through Recognition Program
For the past 15 years, FDB has been supporting SMEs by recognizing them for their contribution towards job creation, economic progress and introducing innovative products and services in the market.
FDB's National SME Awards program supports SMEs by offering cash prize as an incentive to supplement their cash flow; by recognizing them for their best practices and providing media coverage for marketing their products and services. And by offering them an avenue to learn from other successful entrepreneurs.
FDB recognizes those SMEs that set the best practice trends by being successful in their respective sectors. By recognizing businesses that are innovative and sustainable, the Bank is able to generate discussions about their lessons learnt for other businesses to learn from.
The award is designed to address those critical elements that make any business successful. From basic knowledge of business operations, to understanding the compliance requirements of the type of business one is operating to keeping business records, proper financial statements, having regular banking habits, nurturing a culture of savings and investing in avenues such as term deposits, marketing and customer service techniques, corporate social responsibility and capacity building.
The Bank brings in experts such as those who will be speakers here at the week-long fair to judge the entries for the National SME Awards.
Financial Literacy
Ladies and gentlemen, furthermore FDB supports businesses by offering financial literacy training and workshop opportunities. During the workshops, our team presents on subjects like the need for proper planning, personal financial management, budgeting, savings, loan management, investments, planning for retirement, and use of credit.
Savings is important for every individual and business – whether small or big. The Bank encourages a savings culture from an early age. While it supports businesses through capacity building in financial literacy, it supports the nurturing of a savings culture by the young through the education system.
The Bank has provided resources for the commercial studies syllabus on budgeting and savings. Fijian school's commercial studies curriculum includes FDB's Money $mart which focuses on students learning about savings and the Invest $mart program focuses on identifying opportunities for investing their savings.
The Bank conducts financial literacy training in communities too with the young and especially women. FDB's focus on community training is based on raising awareness that business is not only about the financials any more. It is more than that.
It is about the impact your business has in the community and environment it operates in and serves.
As a result, the Bank integrates its financial literacy from a development banking perspective. We talk about cropping plans, environment management plans or value chain financing where everybody involved benefit.
We have found entrepreneurial education such as ours and such as USP's Fair help make successful entrepreneurs.
The Fair
This Fair will give you an opportunity to enhance the business ideas you have and in the long run such platforms will train our young to steer the economy into a resilient and sustainable path.
I am pleased to see USP's firm commitment in being at the forefront of promoting entrepreneurship and I agree with the organizers that entrepreneurial development is indeed a positive way to go for as it is the backbone of our economic development.
As the university continues to provide the relevant resources such as research facilities, testing of products, providing leadership courses for small businesses and offering mentoring for successful entrepreneurs, USP is contributing to a platform that will nurture passion in young people to pursue entrepreneurship.
This will further help in narrowing the gap between the employment market and fresh graduates from tertiary institutions.
We are proud of every entrepreneur out there – those that are thinking of starting the journey and those already in the business.
We see your struggles; we recognize you for your risk-taking bold approaches. Thank you for stepping up and entering this exciting space of entrepreneurship. I can assure you; it will be an exciting journey.
We are confident that you will make it – just continue to take the guidance from those offering their "lessons learnt" and the resources available through Fairs like this but also be mindful that sometimes what works for one business may not work for another.
On that note, USP's Campus Life has created an Event APP as a tool that participants can use to access relevant information by the organizers and by the presenters. Please use the APP and also do visit FDB's website or Facebook Page for helpful financial literacy tips.
Concluding Remarks
To the Acting Vice Chancellor, the Acting Deputy Vice Chancellor Education, Deans of the three faculties, staff and sponsors – thank you for organizing this Fair to help prepare our people in the Pacific to be more enterprising.
Entrepreneurs, participants from the private sector, and students, I would like to thank you all for your attendance today and may I wish the participants of this Fair success in your journey. Each business is unique. It is up to you and your passion to make your businesses successful – that is, sustainable.
I now have much pleasure in launching the week-long USP Entrepreneurial Fair 2021.
Thank you and all the best.
Vinaka.
-Ends-
[fancygallery id="1″ album="4″]