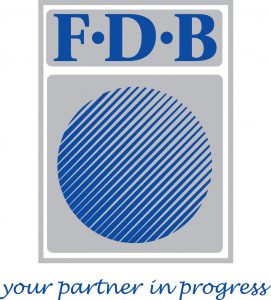 News Release
FDB Calls for Climate Action to be Strategic, Not Mere Voluntary 
The Fiji Development Bank [FDB] is encouraging Fijian businesses to take a strategic approach towards climate action initiatives.
Chief Executive Officer, Mr. Mark Clough, speaking at the FDB team's mangrove restoration activity in Namatakula Village, Sigatoka, said the Bank urges the business sector to take ownership of climate action as good corporate citizens.
"We urge Fijian business, including our customers, to be more strategic towards climate action, to collectively assist in enhancing the resilience of communities to the adverse effects of climate change on sustainable livelihoods," said Mr. Clough.
"In an effort to raise awareness about climate action, FDB chose the two-for-one approach of mangrove restoration – climate change mitigation and adaptation gains for the objective of restoring one ecosystem," said Mr. Clough.
"The restoration of mangrove forests is emerging as a climate action solution as it serves as both a carbon sink as well as offering coastal protection and food security for communities," he said.
"This is not merely a community programme or a corporate social responsibility initiative, but rather a strategic move by the Bank to raise awareness of the need for taking ownership of climate action in our communities, with a particular focus on climate change adaptation," he said.
As a development financing institution, FDB's Strategic Plan recognizes the need for an integrated approach to community development and the environment.
Mr. Clough said the Bank is mindful of the social and environmental impact of businesses and projects it finances.
"FDB's lending policy encourages customers to have an Environment Management Plan [EMP] that stipulates the measures that a business will undertake to reduce the environmental impact of their activities," he said.
 "Research informs us that restoring and protecting mangrove helps fulfil multiple Global Goals, and Fiji's commitment to the 2030 Global Sustainable Development agenda is absolute and at the cornerstone of national policies," said Mr. Clough.
Productive and species-rich hubs for marine life, mangrove forests offer opportunities for improving marine resources and sustainable income-generating possibilities for local communities.
The Bank is "walking the talk" as it progresses towards finalising its accreditation conditions with the Green Climate Fund [GCF].
As a Direct (National) Access Entity, the Bank's accreditation will allow FDB to channel climate financing into Fijian projects from the world's largest climate fund.
With the Direct Access, FDB will be able to blend GCF funds of up to USD10M per project with other financing sources to provide the best affordable climate-financing solutions while continuing to deliver on its primary mandate of contributing to the development of the economy's core focus areas. 
-ENDS-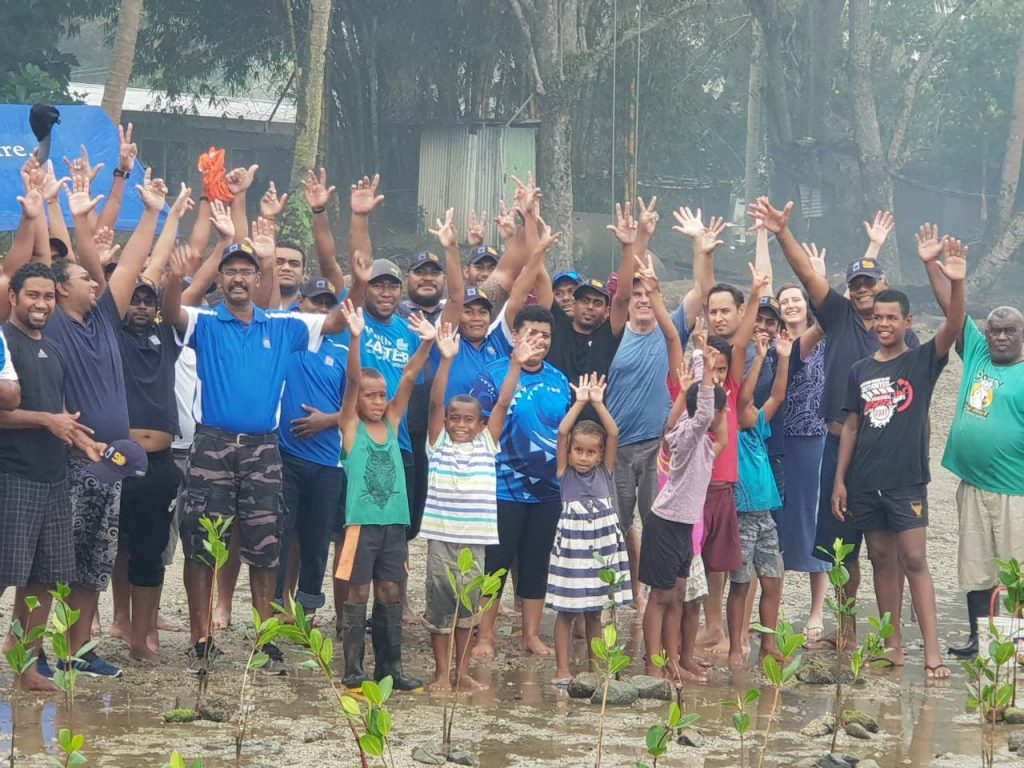 The FDB team's mangrove restoration activity in Namatakula Village, Sigatoka on Saturday, 25 August 2018.
For media enquiries, please contact:                                                                                                             
Media & Community Relations Officer, Parijata Gurdayal
E: Parijata.Gurdayal@fdb.com.fj