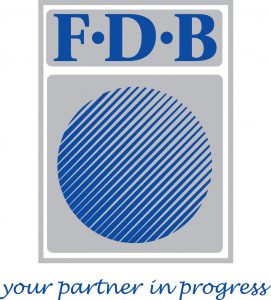 Fiji Development Bank
 News Release 
FDB Launches its Signature Awards to Promote Inclusive and Green Development for SMEs
The Fiji Development Bank's 2018 National Small and Medium Enterprise Awards (FDB's 2018 National SME Awards) applications is now open.
FDB's National Small & Medium Enterprise Awards is a competitive platform for the recognition of SMEs that are innovative and those that are community champions.
Twelve businesses that have a turnover or total assets between $30,000 and $500,000 and employ between six and 50 employees will be sharing $61,000 in prize money.
While launching FDB's signature awards, Board Director, Mr. Inia Naiyaga said that programme is driven with the vision of promoting an inclusive and sustainable approach for the growth of the SME sector in Fiji.
"We hope to achieve this vision through recognition of successful and innovative SME's that set inspirational examples for new entrepreneurs out there," he said.
The 2018 theme is "Promoting Inclusive and Green Development for SMEs".
The application will be open till 4 January 2019 and entry forms are available from any FDB branch across Fiji or from sponsor outlets, the FDB website www.fdb.com.fj or email info@fdb.com.fj as well as from the FDB's Facebook Page.
"For the first time, the judging criteria information is also available to the applicants," said Mr. Naiyaga.
"To qualify for these awards, SMEs must be able to demonstrate innovative traits or business methods, show evidence of success as measured by sales and profits, and demonstrate acceptable banking habits and savings trend," said Mr. Naiyaga.
He said, "We are also looking for efficient financial management; SMEs that exhibit business potential for long-term success and that are able to demonstrate environmental awareness and a commitment to the community."
The awards in the Developing SMEs category include Agriculture, Wholesale/Retail, Tourism, Professional Business Services and Manufacturing.
"The Green Conscious Award is to promote and encourage SMEs to be cautious about maintaining a green environment in their business operations," he said.
"It is different from the Climate Change Responsive Award, which recognizes SME businesses' responsiveness to the impact of climate change. In simple terms, does the SME provide goods and services to either mitigate the impacts of climate change or assist in adapting to the impacts of climate change," said Mr. Naiyaga.
He said that the Most Disaster Resilient SME Award is to recognize a SME business that has recovered from damage caused by natural disasters such as cyclone or flooding and that has demonstrated resilience in its operations and performance in the last 6 months post disaster.
To encourage SMEs to devise an enterprise risk monitoring and management mechanism, there is the Best Risk Managed SME Award.
"Our special awards include the Youth Entrepreneur of the Year Award and the Woman Entrepreneur of the Year Award," said Mr. Naiyaga.
He said that the Youth Entrepreneur of the Year Award would award an entrepreneur, between 18-35 years of age that is able to show evidence of a unique approach, product, or service resulting in a strategic advantage in the marketplace.
"We are looking for sound business plans and sales and marketing strategies, environmental awareness and a commitment to the community as well as strong leadership skills with the ability to drive the business forward," he said.
The Woman Entrepreneur of the Year Award will celebrate a woman entrepreneur who has demonstrated innovative traits or business methods and outstanding qualities in developing and growing the business with a commitment of empowering others in the community and promoting environmental awareness.
Mr. Naiyaga said, "Our sponsors and partners, apart from gaining brand visibility and becoming a Development Ambassador, also play a significant role in contributing towards cultivating a business culture for SME operators that assists in progressing Fiji's national development agenda and the Sustainable Development Goals, locally".
FDB's 2018 National SME Awards is proudly sponsored and supported by Quality Print; Sun Insurance; Mechanical Services Ltd; Vinod Patel; Kookai; Reserve Bank of Fiji; New India Assurance; Merchant Finance; Ministry of Industry, Trade and Tourism; Ministry of Women, Children and Poverty Alleviation; Fiji Sun; Fiji TV; Art & Soul; J Hunter Pearls, and the Grand Pacific Hotel.
"For this year, we are focusing on creating more business linkages for the SMEs and expanding on visibility strategies," he added.
-ENDS-
Download Entry Form and Eligibility & Judging Criteria Brochure
Date: 9 November 2018
For media enquiries, please contact:                                                                                                             
Media & Community Relations Officer, Parijata Gurdayal
E: Parijata.Gurdayal@fdb.com.fj