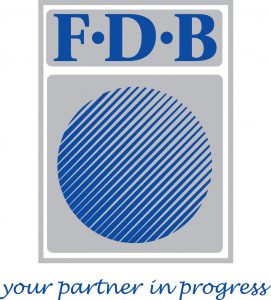 Fiji Development Bank
News Release
 FDB Strengthens Presence in Taveuni
The Fiji Development Bank [FDB], today (14.02.19), officially opened doors to its new branch office in Waiyevo, Taveuni, taking access to financing closer to the administrative hub of Taveuni.
Taveuni is backed by a matured business and agricultural community and FDB is positioning itself to fill the missing ingredient in the production and supply chain there by providing financing.
The Chief Executive Office, Mr. Mark Clough, said with Waiyevo becoming the administrative hub of Taveuni and the future development for Naqara Township to be centered in the Waiyevo area, the relocation of the Bank's Taveuni Branch to Waiyevo is a strategic move by the Bank.
"This move will further facilitate the Bank's commitment towards improving livelihoods of the thousands of Fijians here in Taveuni just as our Chief Guest, Commissioner Northern, Mr. Jovesa Vocea alluded to us at the opening," said Mr. Clough.
"It also allows for closer collaboration and interaction with customers and to stakeholders such as the Ministry of Agriculture, LTA and other government departments," said Mr. Clough.
"Most importantly, we are making it easier for our customers to access our services within the vicinity of other service providers they would be visiting for their "business in town," he said.
He said the Bank is dedicated to "Service Delivery Focus" and "Linkage, and Value Adding" which are key pillars of the Bank's strategic focus.
The first FDB branch was established in Taveuni in 2011 in Somosomo. The sub-branch that was opened here in Taveuni in 2011 was a much-needed financial solution to the people of Taveuni and the nearby islands of Kioa, Rabi, Yanuca and Qamea.
-ENDS-
Date: 14 February 2019
 For media enquiries, please contact:                                                                                                             
Media & Community Relations Officer, Parijata Gurdayal