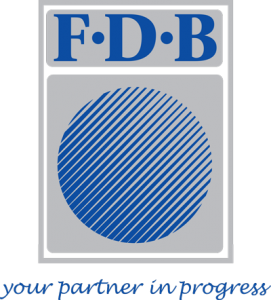 FDB's #Connect2Earth Story 2019
The Fiji Development Bank [FDB] joins the global Earth Hour advocacy movement, again this year, calling on its customers, staff and stakeholders to impact beyond the hour and switch off to Connect to Earth on a regular basis.
The Bank's Connect to Earth story is interweaved with its promotion of its green growth investment facilities, and various community and environment engagements.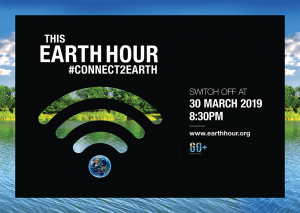 As the only national development financial institution in Fiji and a green climate financier, FDB supports the national Green Growth Framework by providing innovative solutions to accelerate inclusive sustainable development and to embrace the national agenda for restoring the balance in development that is sustainable for future generations.
The Sustainable Energy Financing Facility has scaled up renewable energy investments in the country since 2011 and has allowed farmers and businesses to adopt sustainable energy technology in place of fossil fuel for the generation of electricity and reduce fuel importation.
Until December 2017, World Bank had supported this Facility through partial guarantee of the indiv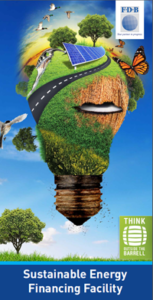 idual loans to promote use of solar, hydro and coconut oil fuel for diesel generators.
The Facility portfolio as at February 2019 stands at $12.7 million and has encouraged the development of locally owned sustainable energy projects for the wider benefit of business enterprise, community and the environment. Such projects also help rural dwellers obtain a cheaper and cleaner energy source for their long-term needs.
Financing is also available for energy efficiency equipment, wind, biomass, biogas, wave, tide, and feasible geothermal systems.
This Facility also accommodates working capital for providing consultancy, design, supply, installation and maintenance or repair services to encourage sustainable investments that address the impacts of climate change.
Further, the Bank advocates for green growth principles through its signature FDB's National Small and Medium Enterprise Awards, and Reforestation projects.
FDB will continue to progress private sector-led infrastructure development that supports clean and affordable energy by providing innovative financing to projects supporting climate change mitigation and adaptation.