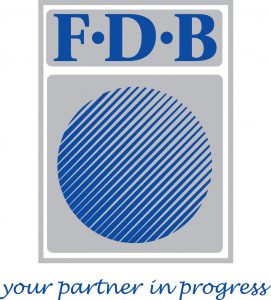 Fiji Development Bank
 News Release 
Children Fighting Cancer Treated to an Early Christmas by FDB
Close to ten children, battling cancer, lit up in smiles, embracing the respite from the everyday struggles they face and celebrated Christmas today (13.12.18) with their families and the Business Risk Services team from the Fiji Development Bank [FDB].
This is the eighth consecutive year the team has visited the Oncology Children's Ward at the Colonial War Memorial Children Hospital in Suva.
Christmas songs, hymns, pastry, fruits spread, and a visit by Santa Claus showering love and gifts surfaced courageous smiles on these kids' faces and brought tears of hope for the team.
The FDB team, led by General Manager Business Risk Services, Mr. Nafitalai Cakacaka, look forward to this visit towards the year-end.
"We must always remember to share the love of Christmas with children as they are blessing in our lives," said Mr. Cakacaka.
"These kids, unfortunately, have a battle to fight and we must support them in every way possible. By celebrating occasions such as Christmas, we are here to remind these beautiful children and their brave families that we remember you in our prayers and look forward to your recovery," he said.
"We hope that our hope and love for you helps and strengthens you in your journey," said Mr. Cakacaka.
The Bank thanks the CWM Hospital team for their tireless efforts in administering treatment to these children and for always welcoming FDB for these visits.
-ENDS-