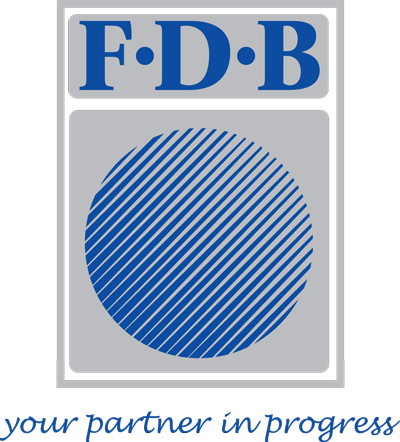 News Release
Improving Local Rice Production through Access to Financing
Rice farmers that previously lacked access to finance, due to barriers such as absence of land ownership or a guaranteed market, can now increase their farm efficiency and expand operations through the Fiji Development Bank's (FDB) new financial solution, the Rice Mobility Package.
The Package was launched today by The President of the Republic of Fiji, HE Ratu Wiliame Katonivere, where FDB and Fiji Rice Ltd entered into a Memorandum of Agreement to support rice production through value chain financing, a concept that connects farmers to a guaranteed market which then allows them to access financing and technical assistance more readily and processors to secure consistent supply.
Chief Executive Officer, Saud Minam, said that the Bank is delighted to have the Head of State His Excellency launch FDB's second financial solution for the year, one which builds on the path to food security resilience against the backdrop of a post-COVID recovery and disaster preparedness for the on-coming cyclone season in Fiji.
"This package is a multifaceted financial solution designed to mobilize rice farmers from subsistence to commercial farming whereby they can be part of a resilient value chain that guarantees them more than just access to a market," said Minam.
"A farmer contracted with Fiji Rice as a supplier, can access financing from FDB to invest in agricultural land for rice farming; to develop an existing rice farm; purchase machinery, equipment or implants and access other working capital needs," he said.
"The Bank will offer financing to existing and new Fiji Rice Ltd farmers to allow them to either start or expand their farming operations, invest in improving efficiency through mechanization to meet the shortages of machinery, equipment and of labour, including those existing rice farmers that farm on land without a lease or title," said Minam.
The partnership allows Fiji Rice to validate annual yields of farmers seeking access to financing and those with potential for expansion for the purpose of loan application assessment by the Bank," he said.
"This removes the burden of providing documentary evidence of production from the shoulders of the farmer and FDB's end-to-end digital application process adds on to the convenience for farmers to be able to submit loan applications faster and easily," said Minam.
"Apart from digital access to financing and technical assistance for farmers, this Package will support livelihoods, reduce the national import bill for rice which reaches about $40 million annually, will create employment opportunities for other small businesses in the industry and contribute towards food security," said Minam.
He said that the Bank recognizes the barriers to growth in the agriculture sector and remains committed to creating enabling conditions for farmers to overcome their challenges.
Minam thanked Fiji Rice Ltd, Ministry of Agriculture, Ministry of I-Taukei Affairs, I-Taukei Affairs Board, I-Taukei Land Trust Board and the Reserve Bank of Fiji for their support.
"The Package, which promotes the expansion of rice production and encourages farmers to use banking services that integrate them into the value chain, also provides access to financing for those without lease or land title," said Minam.
"FDB is the only financial institution that provides access to financing to those without lease or land title through specific loan products such as this Package. We do not want to leave anyone behind, so we have come up with ways to address such barriers," he said.
"Through this partnership with Fiji Rice, farmers will receive technical assistance on improving their production. This would strengthen the value chain which in return would ensure provision of jobs to service providers in the value chain such as seedling suppliers, machinery operators, transportation SMEs, and packaging companies among others," said Minam.
"With these barriers removed, farmers can concentrate on improving their production capacity, and on ways of making the supply chain more resilient to economic and natural shocks such as those caused by climate change," said Minam.
Eligible individual rice farmers, or those part of joint ventures and cooperatives, or in partnership or a company can access up to $250,000 through this package at subsidized interest rates. For loans above $250,000 these will be considered at a commercial rate where interest rates may vary. Eligible farmers without any formal lease can easily access loans with a minimum of $5,000 to $10,000 without any security.
Interest rate offered on this package can go as low as 4.99%.
Details of the Package can be accessed on our website www.fdb.com.fj from 1 December 2021.
-Ends-
Photographs below.