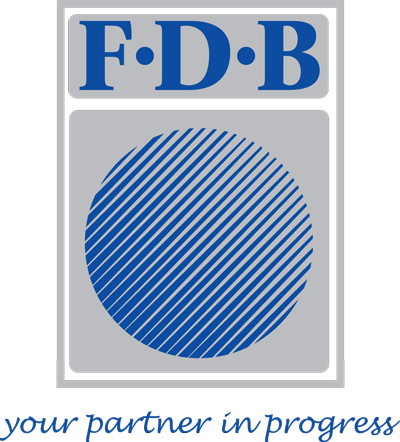 Expanding the Value Chain to Dairy Farmers
The Fiji Development Bank is continuing in its efforts to create and strengthen linkages to be able to tailor targeted financial solutions to suit the focus segment and ultimately grow and sustain Fiji's economy.
FDB Chief Executive Officer, Mr. Saud Minam, said that the FDB has many financing options available where those who wish to venture into farming, or SME businesses can get financing support and build themselves from subsistence to semi-commercial and commercial farming businesses.
"Some of the support that the FDB has recently partnered into is with the Ministry of Agriculture for the Commercial Farmers Equity Package to promote the expansion of commercial agriculture by strengthening financial assistance to farmers and agro-processors in improving farm mechanization and agricultural infrastructure.
Over $1 million to ginger farmers to support development costs for clearing of land, increasing the capacity of existing farmers, meeting labour and transportation costs, and purchase of seedlings for new farmers. The FDB's Rice Mobility Package which came into effect from 1st December 2021 in partnership with Fiji Rice Limited to support rice production through value chain financing allowing access to finance and technical assistance more readily and for processors to secure consistent supply. This reflects on the development role of FDB supporting as the financial gap filler as Agriculture financing is at the core of FDB's mandate", said Minam.
"After providing support to Rice Farmers under the value chain concept, the FDB is now moving its focus to supporting Dairy farmers supplying to Fiji Cooperative Dairy Company Limited (FCDCL) and Fiji Dairy Pte Limited. The FDB already has a Memorandum of Understanding with FCDCL, for this we thank FCDCL for the partnership. Moving forward we are looking into signing a Memorandum of Agreement under the value chain concept with the Fiji Cooperative Dairy Company Limited and Fiji Dairy Pte Limited to encourage local dairy milk production", he said.
"The number of dairy farms is over a thousand now. Quantity of milk exported has also increased.[1] There is a huge opportunity in taking up dairy farming and the impact it will create to our livelihoods and its contribution to the economy. This was reflected in the significant number of farmers that attended the AGM for FCDCL today (17.12.2021). Therefore, it is vital that we strengthen partnerships to increase resilience," Minam said.
"With access to finance from FDB, smallholder dairy farmers can unlock the potential of their land by purchasing equipment, improving their dairy cattle and milk production sheds and allowing them to sell surplus to markets greatly boosting their income," said Minam.
"The FDB's support through this linkage will build on the path to food security, resilience against the backdrop of a post-COVID recovery", he said.
"The Fiji Development Bank through its digital transformation is going to make dealing with FDB very simple. An example is the digital transformation of the application process for rice farmers where farmers can at the convenience of their homes/farms apply online through our FDB website. In terms of easier access to financial solution, in the near future accessing financing up to $50,000 and below will be very simple for existing and potential customers at FDB", said Minam.
Stay tuned, financial solution package for dairy farmers is coming your way.
-Ends-
Photographs below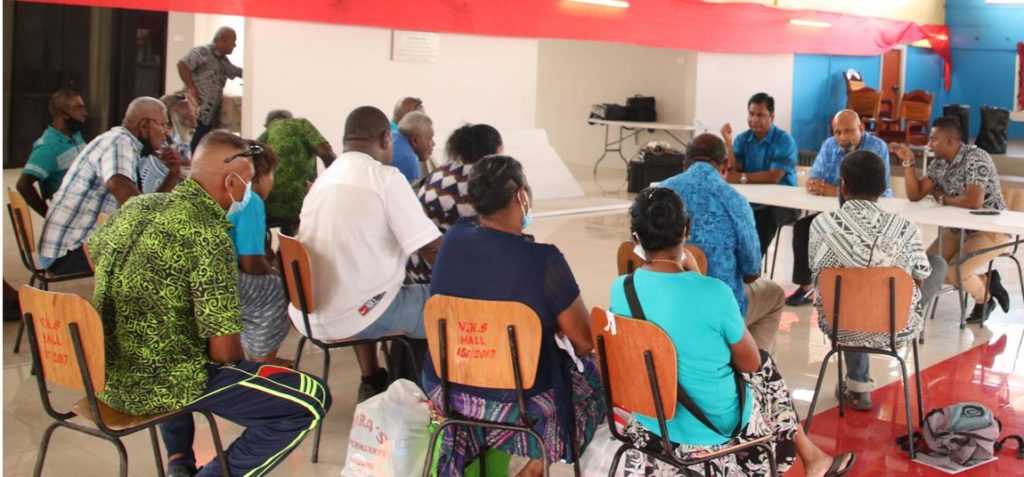 ---
[1] https://www.fiji.gov.fj/Media-Centre/News/DAIRY-EXPANSION-VITAL-TO-BOOST-MILK-PRODUCTION