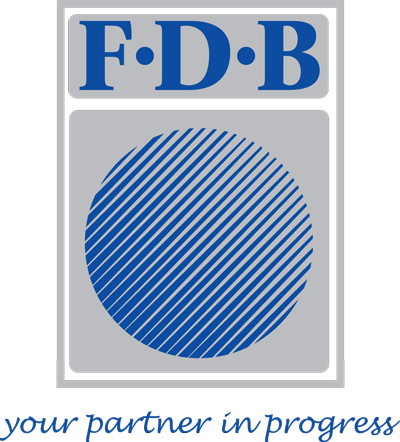 Fiji Development Bank Strengthens Capacity to Actively Engage with the Green Climate Fund
For the first time since Covid-19, the Fiji Development Bank (FDB) held two 'in-person' training workshops. The workshops strengthened participants' understanding of the FDB Climate & Eco Finance Strategy as well as the GCF processes and requirements to successfully develop climate finance projects. These workshops form part of a series of capacity building initiatives, delivered by the Global Green Growth Institute (GGGI) on behalf of the GCF National Designated Authority, the Ministry of Economy, under the GCF Readiness and Preparatory Support to the FDB.
GCF's approach to provide technical and financial resources directly to national accredited organisations and its desire to work with the private sector strongly aligns with the FDB's strategy to support a strong post-covid climate resilient recovery. The opening words of the FDB CEO, Saud Minam, emphasized the Bank's commitment to GCF and paved the way for an interesting and productive workshop. The General Manager Business Risk Services, Bimal Sudhakar, closed the session and underlined knowledge sharing whilst calling on team FDB to live out its values by collaborating internally for FDB to successfully engage with the GCF in bringing about the much-needed climate finance projects in country.
To date, FDB as the only GCF accredited organisation in Fiji, has been leading the way in developing a pipeline of GCF-bankable projects and programmes. Over the past 12 months, ten 'high-potential' project ideas were identified. Since then, five (5) projects were selected and are further developed into Concept Notes for NDA and GCF approval. The Toolkit which was developed alongside the FDB Climate & Eco Finance Strategy provides a framework for guidance on relevant processes, templates and best practice in successfully preparing GCF projects.
The face-to-face training workshops provided a welcome opportunity to enhance participants' knowledge and understanding to strengthen FDB's Climate & Eco Finance Strategy and enhance internal and external processes and procedures. With its growing experience in GCF projects, FDB is well placed to ensure a robust pipeline of projects so that it will actively contribute to Fiji realizing its Nationally Determined Contribution targets in years to come.
A special mention should be extended to two SMEs, the Greenhouse Co-Working team who facilitated a superb training venue and the excellent Kauwai Consulting team who coordinated both events. Both workshops were conducted by Christine Serreyn, GCF Readiness Consultant to FDB and GGGI.
-Ends-
Photograph below