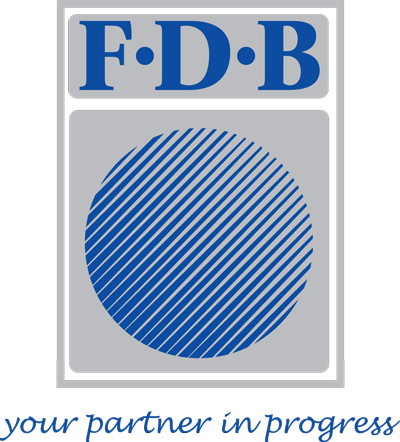 FIJI DEVELOPMENT BANK
NEWS RELEASE
FDB Reaches Out to Grassroots Farmers
The Fiji Development Bank (FDB), as part of creating awareness on the Government credit guarantee scheme for businesses, today (18.08.21) held a virtual session with various community leaders representing farmers, and small businesses.
FDB Chief Executive Officer, Saud Minam, said FDB has been holding various Zoom discussions in the last two weeks and was pleased to reach out to community leaders today that engaged with the grassroots farmers, a mandated target market for FDB.
"We at FDB are happy to say that today's interactive session had the presence of nine community leaders from across the rural-agro sectors in the central and western divisions as well as the maritime communities," said Minam.
Mr. Minam, in his welcome remarks to the group, reiterated that FDB is ready to support its customers, including our farmers under this scheme.
A brief presentation was made by FDB to participants: Veilawa Rereiwasaliwa, Napolioni Batimala, Leone Rotuivaqali, Sitiveni Marovia, Alifereti Kikau, Eroni Cinavilakeba, Apenisa Seniloli, Esira Kini, and Joseph Magnus. Communities represented included those in Tailevu, Togalevu, Nadi, Lautoka, Lami, Bau Island, and Totoya Island.
A Development Committee member of one of  the villagers represented, Veilawa Rereiwasaliwa, thanked the FDB team for the session.
"I would like to thank you and the FDB team for taking time to explain the product to us. Based on my 16 years in the banking industry and spending the last 7 years working with farmers, the features of the current funding program is revolutionary, especially with no payment for the first two years and simplifying the requirements," he said.
"It is the first of its kind that takes the current challenges being faced by farmers and SMEs into consideration,'' he added.
"I would like to congratulate FDB for taking on and promoting the program. Giving credit where it's due, the Government has made a bold move to provide up to 90% security for this and it shows that its putting its money where its mouth is," he said.
Saud added that, "It has been a busy, but successful, two weeks where we have reached out to diverse groups to increase their awareness on FDB COVID19 Recovery Credit Guarantee Scheme''.
Minam said he would like to thank his FDB team in helping businesses, individuals, farmers by assisting with information sessions, guiding them in applying for the loan digitally, and providing access to the much-needed financing during these times.
–Ends–
Photographs below.
For queries, please contact Krishil Kumar, Marketing and Business Development Officer, E: Krishil.Kumar@fdb.com.fj